In the section Help and support (Ticket system) you can write a new ticket (request) to our technical support.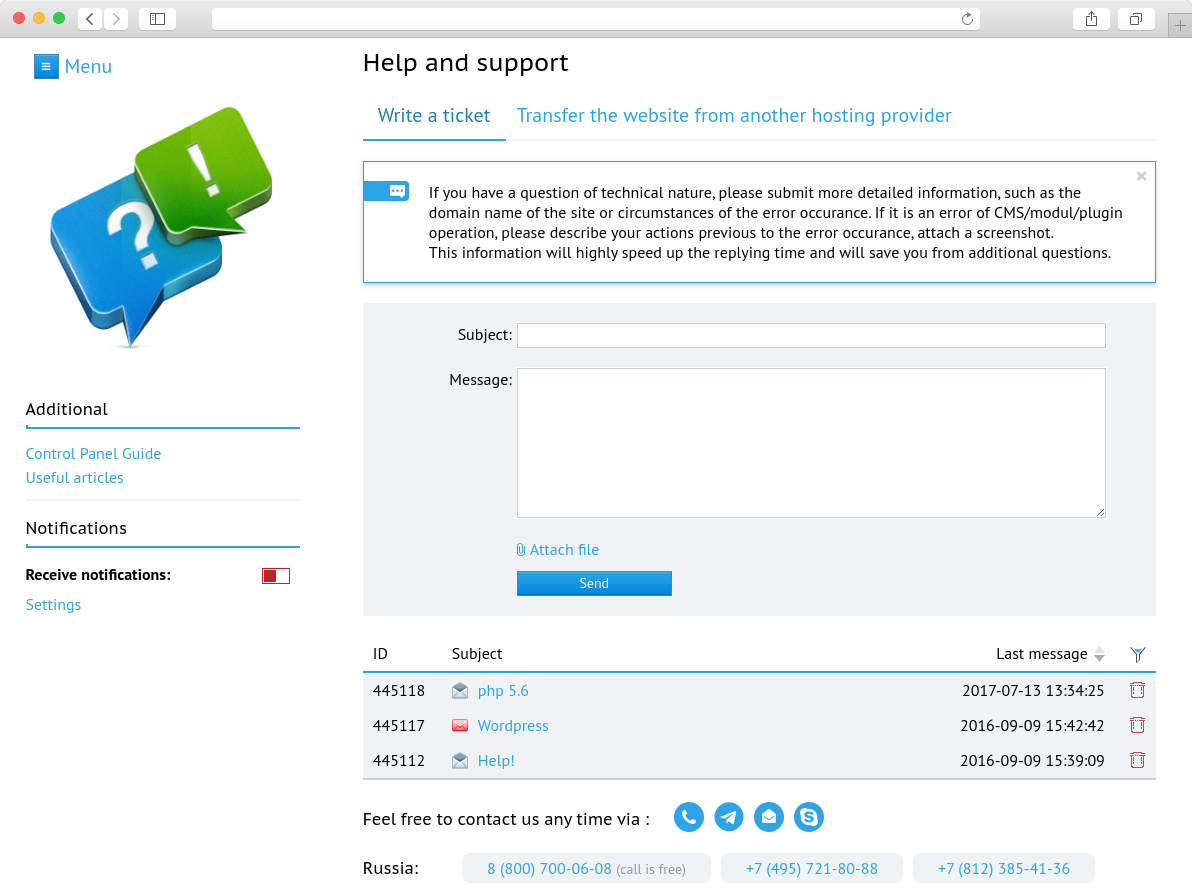 You can attach files to each ticket to illustrate your problem or question. This can be a screenshot with a description of the problem, an archive, a scanned document copy or anything else.
Ticket can be having 3 states:

- Read;


- Waiting for reply;


- New reply.
Every ticket can be opened and the correspondence history can be viewed.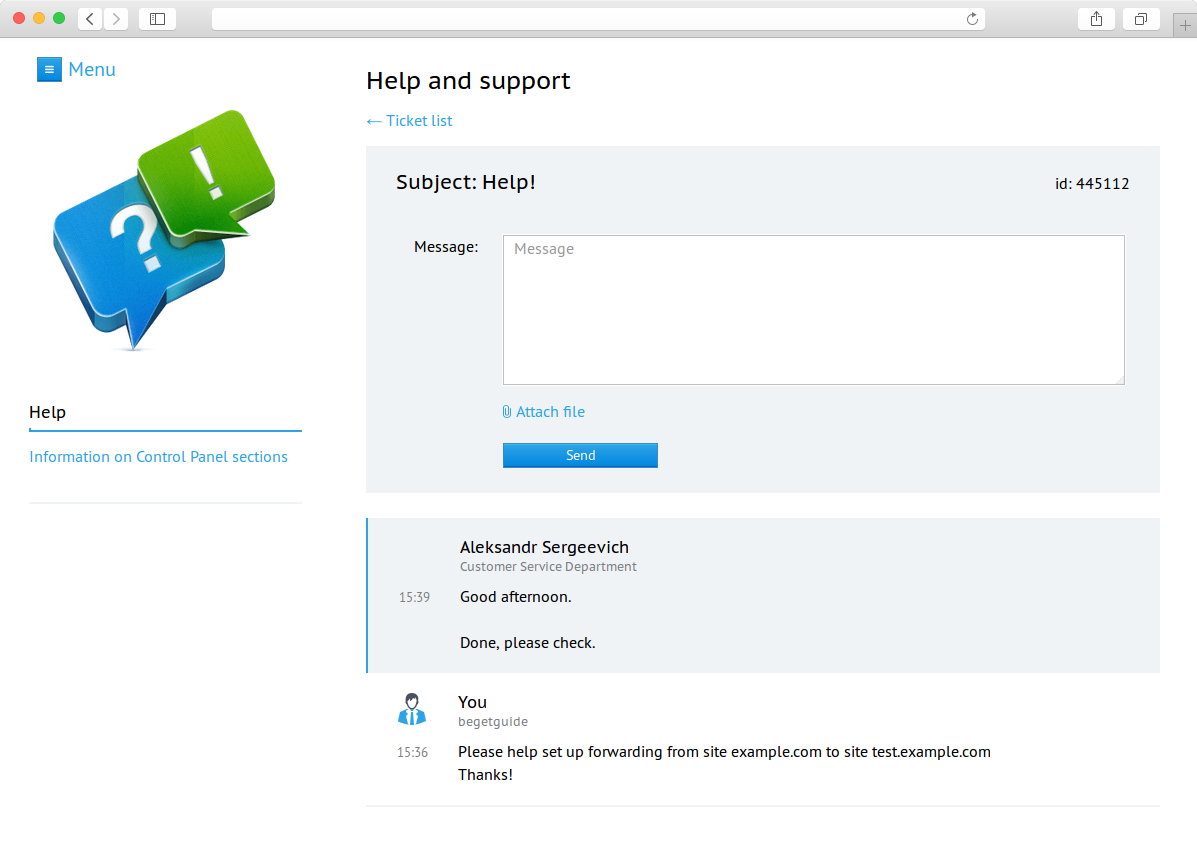 When a response to a ticket arrives, a notification is displayed in the upper panel. Also a message notifying about the new response is sent to the administration email address.